Online Training Videos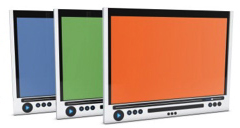 Now you can access quality professional development on your own time and at your own pace with Academic Innovations' online training videos. From three to 15 minutes in length, these engaging videos allow you to quickly increase your capacity to deliver a high quality course and a school-wide Freshman Transition program.

The Choice is Yours

There are a variety of ways to design your own learning experience. You can either delve into specific topics or follow prescribed coursework with the option of earning continuing education units. Choose the link(s) below that match your requirements.