| | |
| --- | --- |
| | Member Log in |

For access to any of the Quick Start Study Guides, located on the Premium area
of the Teacher's Lounge, call (800) 967-8016 for details.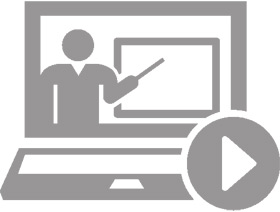 Quick Start Study Guide for
CAREER CHOICES SERIES INSTRUCTORS
Quick Start Study Guide for
IMPLEMENTING THE GFSF FOLLOW-UP MODULES
Quick Start Study Guide for
IMPLEMENTING THE MIDDLE SCHOOL CURRICULUM
Quick Start Study Guide for
WHOLE-SCHOOL GUIDANCE/ACADEMIC COACHING
Quick Start Study Guide for
ADMINISTRATORS, INSTRUCTIONAL LEADERS, AND FUNDERS:
WHAT IS THE GFSF PROGRAM?
Keynotes/PowerPoint Files for
ONE-HOUR PRESENTATIONS TO DELIVER TO YOUR STAKEHOLDERS
Now, at your fingertips, is a resource that walks you step-by-step through the process of implementing a school-wide GFSF/Freshman Transition program. This resource will save your team hundreds of hours of planning time and is part of the
Professional Development Premium Bundle
for comprehensive and cost efficient PD for your whole school.
Online 10-Step Plan for
IMPLEMENTING A GFSF/FRESHMAN TRANSITION PROGRAM
Contact us at (800) 967-8016 to gain learn how to sign up for the Professional Development Premium Bundle and get access to this valuable resource.
Quick Start Study Guide for
SUBSTITUTES FOR A CAREER CHOICES SERIES COURSE
Self-Directed Study and Face-to-Face Instruction
THE FLIPPED WORKSHOP MODEL
This online professional development resource includes over 100 videos and online tutorials for instructors, counselors, and administrators. From a few minutes in length to complete conference presentations, you'll find the answers to any questions you might have about your program. This repository of video tools, following the 10-Step Plan outline, provides 24/7 access to our best online training resources. For the ultimate professional development resource that includes all the above videos and online tutorials, as well as many more, you'll want to subscribe to
ACADEMIC INNOVATIONS UNIVERSITY (AIU)
.
Contact us at (800) 967-8016 for details.